Sponsors, Partners and Media Partners
sponsors
Founded in 1994, AdaCore supplies software development and verification tools for mission-critical, safety-critical, and security-critical systems. Four flagship products highlight the company's offerings: - The GNAT Pro development environment for Ada, a complete toolset for designing, implementing, and managing applications that demand high reliability and maintainability, - The CodePeer advanced static analysis tool, an automatic Ada code reviewer and validator that can detect and eliminate errors both during development and retrospectively on existing software, - The SPARK Pro verification environment, a toolset based on formal methods and oriented towards high-assurance systems, and - The QGen model-based development tool, a qualifiable and customizable code generator and verifier for Simulink® and Stateflow® models, intended for safety-critical control systems. Over the years customers have used AdaCore products to field and maintain a wide range of critical applications in domains such as space systems, commercial avionics, military systems, air traffic management/control, rail systems, medical devices, and financial services. AdaCore has an extensive and growing world-wide customer base; see www.adacore.com/customers/ for further information. AdaCore products are open source and come with expert on-line support provided by the developers themselves. The company has North American headquarters in New York and European headquarters in Paris.

Airbus is a global leader in aeronautics, space and related services. In 2016 it generated revenues of €67 billion and employed a workforce of around 134,000. Airbus offers the most comprehensive range of passenger airliners from 100 to more than 600 seats and business aviation products. Airbus is also a European leader providing tanker, combat, transport and mission aircraft, as well as one of the world's leading space companies. In helicopters, Airbus provides the most efficient civil and military rotorcraft solutions worldwide.

Continental develops pioneering technologies and services for the sustainable and connected mobility of people and their goods. Founded in 1871, the technology company offers safe, efficient, intelligent and affordable solutions for vehicles, machines, traffic and transport. In 2016, Continental generated sales of €40.5 billion and currently employs more than 233,000 people in 56 countries.

GROUPE RENAULT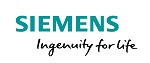 SIEMENS - MENTOR GRAPHICS
Enable and Accelerate Innovation with Siemens Industrial IoT is transforming industry for greener, smarter and safer world. Digital Transformation fosters innovation that improves products and enables monetization related to Big Data processing. Today, 80% of this innovation is related to the Electronics and Software components. With recent acquisitions of LMS, Polarion and Mentor Graphics, Siemens PLM Software is the de-facto "innovation enabler" and "acceleration player" for Industrial IoT (IIoT). Mentor Embedded Solutions The best-in-class Industrial IoT Systems run Mentor Embedded Solutions • Scalable • Secure • Multicore Simcenter Embedded Software Designer The best-in-class Industrial IoT Systems are developed with Simcenter Embedded Software Designer • Model & Architect Software • Test Software Polarion The best-in-class Industrial IoT Systems are managed with Polarion ALM • Collaboration • Traceability • Reuse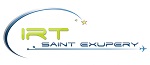 The IRT Saint Exupéry has been launched by the French government within Investments for the Future Program to boost the maturation and transfer of state-of-the-art technologies in the field of Aeronautics, Space and Embedded Systems. Based in Bordeaux, Sophia Antipolis and Toulouse, this Institute of Technology combines resources from public and private partners to lead R&T activities in three strategic domains: High Performance Multifunctional Materials, More Electrical Aircraft & Embedded Systems. The Embedded Systems domain is divided in 4 Competence Centres: Systems Engineering – Multidisciplinary Design Optimisation – Digital Signal Processing – Intelligent Systems & Data, with technology road maps focused on safety critical real time systems and intelligent & secure systems. Current research activities are related to safety analyses & certification, use of high performance COTS platforms, model-based collaborative methodologies and platform, dependable Artificial Intelligence.

Embedded Systems and Software Development Embedded software is increasingly being used in smart devices, but imperfect code can be the cause of many product failures. Industry leaders estimate that every 1,000 lines of embedded software contain eight bugs. To manage this quality risk, as well as to meet higher standards for software certification, you need to leverage embedded software development tools and certified code generators. ANSYS provides a model-based embedded software development and simulation environment with a built-in automatic code generator to accelerate embedded software development projects. System and software engineers use ANSYS SCADE solutions to graphically design, verify and automatically generate critical systems and software applications with high dependability requirements. SCADE solutions are highly interoperable and can be easily integrated, allowing for development optimization and increased communication among team members. Certified code generation across industries SCADE code generators have been qualified/certified at the highest level of safety across six market segments by more than ten safety authorities worldwide, including: • DO-178C up to Level A – Aerospace and Defense Applications by FAA, EASA, Transport Canada and ANAC • IEC 61508 up to SIL 3 – Transportation and Industrial Applications by TÜV SÜD • EN 50128 up to SIL 3/4 – Rail Transportation Applications by TÜV SÜD, EBA and Certifer • IEC 60880 demonstrated compliance – Nuclear Applications by nuclear safety authorities • ISO 26262 up to ASIL D – Automotive Applications by TÜV SÜD SCADE speeds the embedded software development process SCADE users report the following development and verification cost improvements: • alignment of the design process according to safety standard objectives • reduction of development costs by 50 percent, on average • acceleration of certification by a factor of two
QA SYSTEMS
QA Systems Company QA Systems' fundamental goals are to accelerate and improve software development. Operating on a global scale, QA Systems has over 350 blue-chip customers, spanning a range of industries, including aerospace & defence, automotive, healthcare and railways. The company supplies and supports its own dynamic testing tools, in addition to carefully selected products from strategic business partners, for static testing, requirements engineering, architectural analysis and software metrics. Cantata Tool Cantata dynamically proves code with intelligent unit and integration testing, in the most cost effective manner. It provides a complete test development environment, built on Eclipse, and it integrates easily with developer desktop compilers and embedded target platforms. Cantata has been successfully used by customers worldwide since the 1990s to meet the main international safety-related standards, including: ISO 26262, EN 50128, IEC 60880, DO 178B/C and IEC 62304.
partners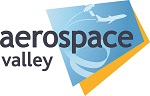 The Aerospace Valley World Competitiveness Cluster extends over the Occitanie & Aquitaine regions to constitute the Europe's leading pool of jobs in the aeronautics, space and embedded systems fields. The purpose of the Aerospace Valley cluster is to develop the global research and industrial ecosystem for competitiveness improvement in these fields and to grow jobs in its regions. With regard to embedded systems, the cluster's development priorities focus on: - safety, dependability, reliability and certification at all levels (from systems to software and hardware); - performance, integration, modularity and quality of electronic, electrical, electro-mechanical systems and equipment; - IT parts and energy development; - systems diagnosis and prognosis; - new modes of human-system interaction, and intra and inter-systems communication; - smaller, less expensive and more powerful devices in conjunction with NanoInnov, a major program for Embedded systems; Aerospace Valley offers also, in the embedded systems field, numerous opportunities for diversification, particularly in the areas of health, agriculture, energy, connected and autonomous vehicles and home automation. See Aerospace Valley web site for more information and contact : http://www.aerospace-valley.com/en/

TOULOUSE METROPOLE
media
ORGANISED BY



---
ERTS 2020 - SAVE THE DATE
January 2020, Wednesday 29 -31
Pierre Baudis Congress Center, Toulouse France
sponsors
ADACORE

AIRBUS

CONTINENTAL

GROUPE RENAULT

SIEMENS - MENTOR GRAPHICS

Institute of Technology Antoine de Saint Exupéry

ANSYS

QA SYSTEMS
partners
AEROSPACE VALLEY

ONERA

TOULOUSE METROPOLE

REGION OCCITANIE / PYRENEES - MEDITERRANEE
media partners
L'embarqué