Sponsors, Partners and Media Partners
sponsors
Founded in 1994, AdaCore supplies software development and verification tools for mission-critical, safety-critical, and security-critical systems. Four flagship products highlight the company's offerings: - The GNAT Pro development environment for Ada, a complete toolset for designing, implementing, and managing applications that demand high reliability and maintainability, - The CodePeer advanced static analysis tool, an automatic Ada code reviewer and validator that can detect and eliminate errors both during development and retrospectively on existing software, - The SPARK Pro verification environment, a toolset based on formal methods and oriented towards high-assurance systems, and - The QGen model-based development tool, a qualifiable and customizable code generator and verifier for Simulik(R) and Stateflow(R) models, intended for safety-critical control systems. Over the years customers have used AdaCore products to field and maintain a wide range of critical applications in domains such as space systems, commercial avionics, military systems, air traffic management/control, rail systems, medical devices, and financial services. AdaCore has an extensive and growing world-wide customer base; see www.adacore.com/customers/ for further information. AdaCore products are open source and come with expert on-line support provided by the developers themselves. The company has North American headquarters in New York and European headquarters in Paris.

GROUPE RENAULT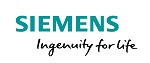 SIEMENS - MENTOR GRAPHICS
Enable and Accelerate Innovation with Siemens IoT is transforming industry for greener, smarter and safer world. Digital Transformation fosters innovation that improves products and enables monetization related to Big Data processing. Today, 80% of this innovation is related to the Electronics and Software components. With recent acquisitions of LMS, Polarion and Mentor Graphics, Siemens PLM Software is the de-facto "innovation enabler" and "acceleration player" for IoT (IIoT). Mentor Embedded Solutions The best-in-class IoT Systems run Mentor Embedded Solutions • Scalable • Secure • Multicore LMS Imagine.Lab The best-in-class IoT Systems are developed with Embedded Software Designer • Model & Architect Software • Test Software Polarion The best-in-class IoT Systems are managed with Polarion ALM • Collaboration • Traceability • Reuse
QA SYSTEMS
QA Systems Company QA Systems' fundamental goals are to accelerate and improve software development. Operating on a global scale, QA Systems has over 350 blue-chip customers, spanning a range of industries, including aerospace & defence, automotive, healthcare and railways. The company supplies and supports its own dynamic testing tools, in addition to carefully selected products from strategic business partners, for static testing, requirements engineering, architectural analysis and software metrics. Cantata Tool Cantata dynamically proves code with intelligent unit and integration testing, in the most cost effective manner. It provides a complete test development environment, built on Eclipse, and it integrates easily with developer desktop compilers and embedded target platforms. Cantata has been successfully used by customers worldwide since the 1990s to meet the main international safety-related standards, including: ISO 26262, EN 50128, IEC 60880, DO 178B/C and IEC 62304.
partners

ONERA

TOULOUSE METROPOLE
ORGANISED BY



---
Important Dates
Regular abstract and short paper submission (4 pages): June 18, 2017 extended to July, 9

Authors Notification:
September 22, 2017
Regular Paper for review (10 pages):
October 27, 2017
Final Paper submission deadline
(Short & Regular):November 24, 2017
sponsors
ADACORE

GROUPE RENAULT

SIEMENS - MENTOR GRAPHICS

QA SYSTEMS
partners
ONERA

TOULOUSE METROPOLE